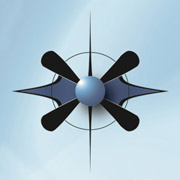 We know every business out there wants the good stuff.

Insyntrix, The Fusion of Emerging Ideas, is a Denver marketing agency that specializes in:

Strategic Branding
Website Development
Advertising
Graphic Design
E-Marketing
Communications

Finally you can have agency-quality marketing solutions without all that pomp and circumstance. Affordable, powerful, creative marketing solutions designed to enlighten and empower even the most skeptic customer.

While most of our business comes from word of mouth, Insyntrix has worked with over 270+ clients across 23 different states since 2002 We understand what it takes to get products and services out into the marketplace. Each business brand should be clearly unique with an exceptional offering clearly defined.

We work with businesses of all sizes, types and marketing budgets and are privileged to work for companies like HP, Microsoft, CoorsTek, HealthOne, GreenTheory, Jeppesen, Sysco Foods and The Denver Broncos.

We combine the best creative designs with the latest technology to produce fantastic marketing solutions built to increase sales, elevate your market position and educate your target customers, all at a reasonable price.

We welcome the opportunity to earn your business and invite you to call our marketing experts to schedule a free 20 minute consultation where we can review your business and marketing needs for free.

Let's get started. Call 303-280-0014 today.