Insyntrix will get your name out there and help generate new income for your business. We'll work with you to create and execute a marketing plan that's best for your budget.



Nice! Insyntrix can jump right in on any kind of creative project. Large or small, we just need some details to give you a fast and accurate estimate.

A brand is a promise to your customers. What is your brand promise and how is that promise packaged? Branding Development Brand Positioning Market and Customer Analysis

The right image will inspire confidence and boost sales. Upgrade your materials and get your true business value across. Corporate Identity and Logos Sales Brochures / Postcards / Flyers Trade Show Materials / Signs


Your website is your number one salesperson and the central hub for all your marketing and sales efforts. Website Design and Development E-Commerce Stores / Shopping Carts Databases / Website Programming

Online marketing is exploding and social media is now here to stay. Your business needs a plan and we're here to help. Search Engine Optimization (SEO) Social Media Strategy and Programs E-Mailers / HD Videos / Blogs


Don't spend too much. Sharp creative, compelling messages and smart media buys are keys to your next campaign's success. Advertising Campaigns Online Advertising / Print Ads TV and Radio Commercials

With all communications, your message is critical. How that message is received by others creates unique business opportunities. Copy Writing and Script Writing Learning Modules and Mobile Apps Video Production / Motion Graphics


An Affordable One-Stop-Shop Marketing Firm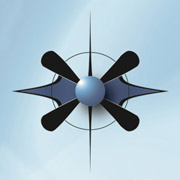 We know every business out there wants the good stuff. Insyntrix, The Fusion of Emerging Ideas, is a Denver marketing agency that specializes in: Strategic Branding Website Development Advertising Graphic Design E-Marketing Communications Finally you can have agency-quality marketing solutions without all that pomp and circumstance. Affordable, powerful, creative marketing solutions designed to enlighten and empower even the most skeptic customer. While most of our business comes from word of mouth, Insyntrix has worked with over 270+ clients across 23 different states since 2002 We understand what it takes to get products and services out into the marketplace. Each business brand should be clearly unique with an exceptional offering clearly defined. We work with businesses of all sizes, types and marketing budgets and are privileged to work for companies like HP, Microsoft, CoorsTek, HealthOne, GreenTheory, Jeppesen, Sysco Foods and The Denver Broncos. We combine the best creative designs with the latest technology to produce fantastic marketing solutions built to increase sales, elevate your market position and educate your target customers, all at a reasonable price. We welcome the opportunity to earn your business and invite you to call our marketing experts to schedule a free 20 minute consultation where we can review your business and marketing needs for free. Let's get started. Call 303-280-0014 today.


What is a Good Marketing Agency Really Supposed to Do for You?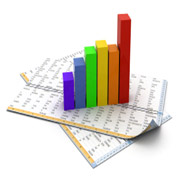 The Answer: Make Your Business Profitable. Similar to business functions like your lawyer or CFO, marketing agencies do not simply mean "advertising". Our Denver marketing agency is here to decisively execute projects that EARN A PROFIT. Like any business expense or capital improvement, you expect a return on your investment. Whether you are looking to invest $300 or $300,000, you need smart tactics and a great partner to maximize that return on your investment. Marketing is all about positioning your business to make money in the fastest and easiest ways possible. Our collective solutions starting with strategic branding and graphic design will help your business increase sales and dominate your competition. Contact Insyntrix

Great Website Design Is Critical to Converting Prospects into Sales.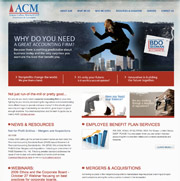 Insyntrix understands website design very well. Your customers make buying decisions based on both logical and emotional factors. They need the facts quickly and need to feel like they can trust you. If your website design isn't delivering the results your business deserves, it's time to call Insyntrix.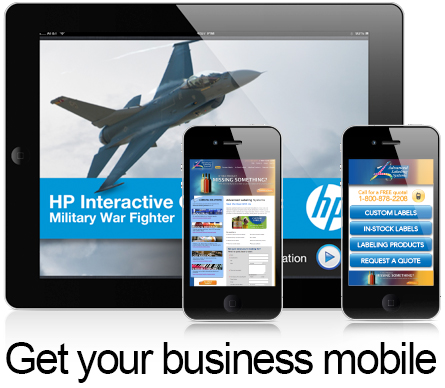 Get Active with Social Media to Increase Sales and Status We welcome all networking opportunities and encourage all visitors to "like", "follow" and link to our social media sites. Business and relationships often start with who you know. We appreciate the opportunity to get to know you. Contact Denver Marketing Agency Insyntrix

Media: Blogging & Social Media
FDA Notifies Consumers Not to Use Super Extreme Accelerator:...
Grand Solmar Timeshare Reveals 3 Top Beaches in Cabo San Lucas for...
Gypsy Jazz "Girl Power" in Episode 5 of Gypsy Jazz Guitar...
Discover True Local Flavours on the Fraser Valley Farm Loop

!function(d,s,id){var js,fjs=d.getElementsByTagName(s)[0],p=/^http:/.test(d.location)?'http':'https';if(!d.getElementById(id)){js=d.createElement(s);js.id=id;js.src=p+"://platform.twitter.com/widgets.js";fjs.parentNode.insertBefore(js,fjs);}}(document,"script","twitter-wjs"); RSS Feed Widget

var vv_account_id = 'cCt2QIVlPz'; var vv_BaseURL = (("https:" == document.location.protocol) ? "https://frontend.id-visitors.com/FrontEndWeb/" : "http://frontend.id-visitors.com/FrontEndWeb/"); (function () { var va = document.createElement('script'); va.type = 'text/javascript'; va.async = true; va.src = vv_BaseURL + 'Scripts/liveVisitAsync.js'; var sv = document.getElementsByTagName('script')[0]; sv.parentNode.insertBefore(va, sv); })(); Services ---------------------------- Portfolio Company Contact 303-280-0014 Main A Web Design Developer, Graphic Design Firm and Denver Marketing Agency in Colorado. 3457 Ringsby Ct. Suite #323 Denver, Colorado 80216 303-280-0014 Phone Insyntrix® is a registered trademark. All rights reserved. © 2014 Insyntrix. setTimeout(function(){var a=document.createElement("script"); var b=document.getElementsByTagName("script")[0]; a.src=document.location.protocol+"//dnn506yrbagrg.cloudfront.net/pages/scripts/0013/9101.js?"+Math.floor(new Date().getTime()/3600000); a.async=true;a.type="text/javascript";b.parentNode.insertBefore(a,b)}, 1);